Why One Man Should Have All that Power
Will the abomination of Obama's nation be the President of his own?
As per usual, Kanye West has caused a fuss. On August 30th 2015 during the MTV Video Music Awards, 'the greatest living rockstar on the planet' announced he was going to run for President in 2020.
Unlike most of people on Earth I have decided to not ridicule him immediately and to listen to the argument supporting #Kanyeforpresident. You might think you've painted the scene, but the real one is far different to what you imagined, thanks to the internet I have a wealth of West's hardcore fans explaining why he'd settle nicely into the White House. Amidst quarrels over the best album, best lyric and best Kardashian, I discovered some quite convincing arguments. It's time to wake up to Mr West. At a first, he is better than Donald Trump. It's not hard, admittedly, but we can all comfortably say he is better than the twit-in-the-toupee. He isn't racist, he isn't xenophobic, he doesn't take dollars from y'all and he doesn't think having three under 18 girls singing about how great the USA is to the tune of the Go Compare advert is a credible campaign; Trump may have graduated but he's still stupid. So he's definitely not the worst potential presidential candidate ever.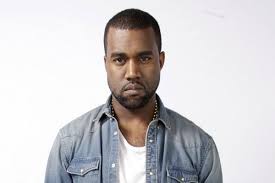 Despite his prominent career as a rapper, he is politically aware. He often talks about the problem of education within America, and the school's failure to keep children off the streets and in education. He observed the trend between lack of schooling and crime activity, and how a good school could prevent a child turning to the life of crime, he knows the system is broken, the school's closed, the prisons open. We can all assume one of his first actions would be an educational reform bill, one, I daresay, America will be in need of.
His background would also be able to give a new kind of insight never seen in an American President, his exposure to violence and the darker side of life at a young age will provide him with knowledge he can utilise. He understands the dangers of gang wars, drug abuse and gun crime, he feels the pain of his city wherever he goes, 314 soldiers dead in Iraq, 509 died in Chicago. This would also end the notion that presidency (and even politics) is only open to the higher classes from wealthy backgrounds, we have all heard the embarrassing understatement Trump made: "my father gave me a small loan of one million dollars". As far as wealthy backgrounds go, could we get much higher? I know this dude's balling, and yeah that's nice, however coming from a rich background will mean you will lack the experience in the hardship that most of the population of American feel. Kanye knows how being poor feels and he will use this experience to help the poverty-struck areas in America (and yes, he is rich now, but I guess the money should've changed him, I guess he should've forgot where he came from, but he hasn't and he will use this to his advantage).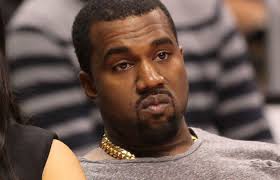 One major criticism is that he has made errors, a few clashes with the law, but yes, he's made mistakes, he bumped his head, courts sucked him dry, he spent that bread, however, he has learned from them, and rectifying oneself is a very respectable quality. In general people should behave, but, man, it's so hard not to act reckless at times - isn't that human? People need to move on and realise he will never be a picture-perfect Beyoncé. To me these outbursts aren't even that much of an issue, they show someone who is not afraid to voice their opinions. On top of that, on more than one occasion, when he has got them wrong, he has apologised, so alright, alright he did it, he'll admit it, there should no reason for you to continue whinging about them.
In 2005 West proclaimed that "[George Bush] doesn't care about black people". This, appallingly, was met with ridicule, despite the fact that it shows he is prepared to stand up and say what needs saying, even with such a 'taboo' subject such as racism. He is demanding and knows what he wants, so hurry up with his damn croissant. When I see this, I see a committed, passionate, opinionated man… not the worst three qualities to have in a president.
I also find it shocking that the American public would want someone so politically correct anyway - why would they conform to social rules and just obey like everyone else? Kanye said during a speech to the Harvard (yes, Harvard) School of Design "I am usually at my best politically incorrect and very direct" after countless complaints from the electorate of needing a "breath of fresh air" and "someone different" in politics. I was alarmed no one has warmed to his somewhat raucous attitude; the haters saying he changed now he's doing his thang instead of following the crowd, despite being what many have been wanting for quite some time.
He is living in the twenty first century and he will be doing something mean to it, doing it better that anyone you've ever seen do it. Please, hear him out, you might not want to listen but he's got more to say, don't be the one to say "Mr. West that's enough, please, no more today". So when someone does take him seriously and people perhaps begin to understand the sense behind his campaign - don't act like I never told ya.